This Video will not play on Apple iPad / iPod / or iPhone.  If you are looking for a solution that will allow iPad / iPod or iPhone to be able to view Flash Format, try downloading the App Photon Flash Player for iPad in the App Store.  If your iOS device has difficulty viewing this video, you may try our smaller video page to see if that helps.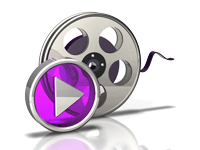 First… Be sure you are logged in or sign up to view this video.  You will need The latest install of Flash to view this video.
Lastly… This is a rather detailed and long video.  Please be patient as it loads for you.
Once you are logged in you will see the link in your products login page.  You can click on the Sourdough Video.mp4 link to begin playing video.